Click on to see the Gnome Dance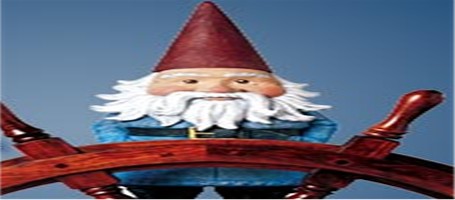 "The I.G.S.- Steering Gnomes Everywhere in the right direction"

Hello! Welcome to the International Gnome Society's home on the web! Please take a moment to look around our site, to see what you think! You can join the IGS by going to the Join The IGS! page seen on the left, and leaving your information in the guest book!

Also, feel free to leave your thoughts and comments on the guest book underneath our picture and slogan!



The International Gnome Society (I.G.S.) was founded on July 4, 2001. Since then, the I.G.S. has come a far way. The I.G.S. was first founded in Ny Alesund, Norway, but quickly spread through out the Seven Continents. The I.G.S. has been kept a complete secret until this website started.

Vans Putin is the sitting President of the I.G.S. Since he has been president, gnomes have taken great stride in society.
We are very proud of what we have accomplished so far, and we would love for you to join us on our journey!
Thanks for stopping by!



Please get in touch to offer comments.

You can e-mail us at:
This is the IGS reminding you that American Applainces do not work in Europe